3mm Hammered wedding ring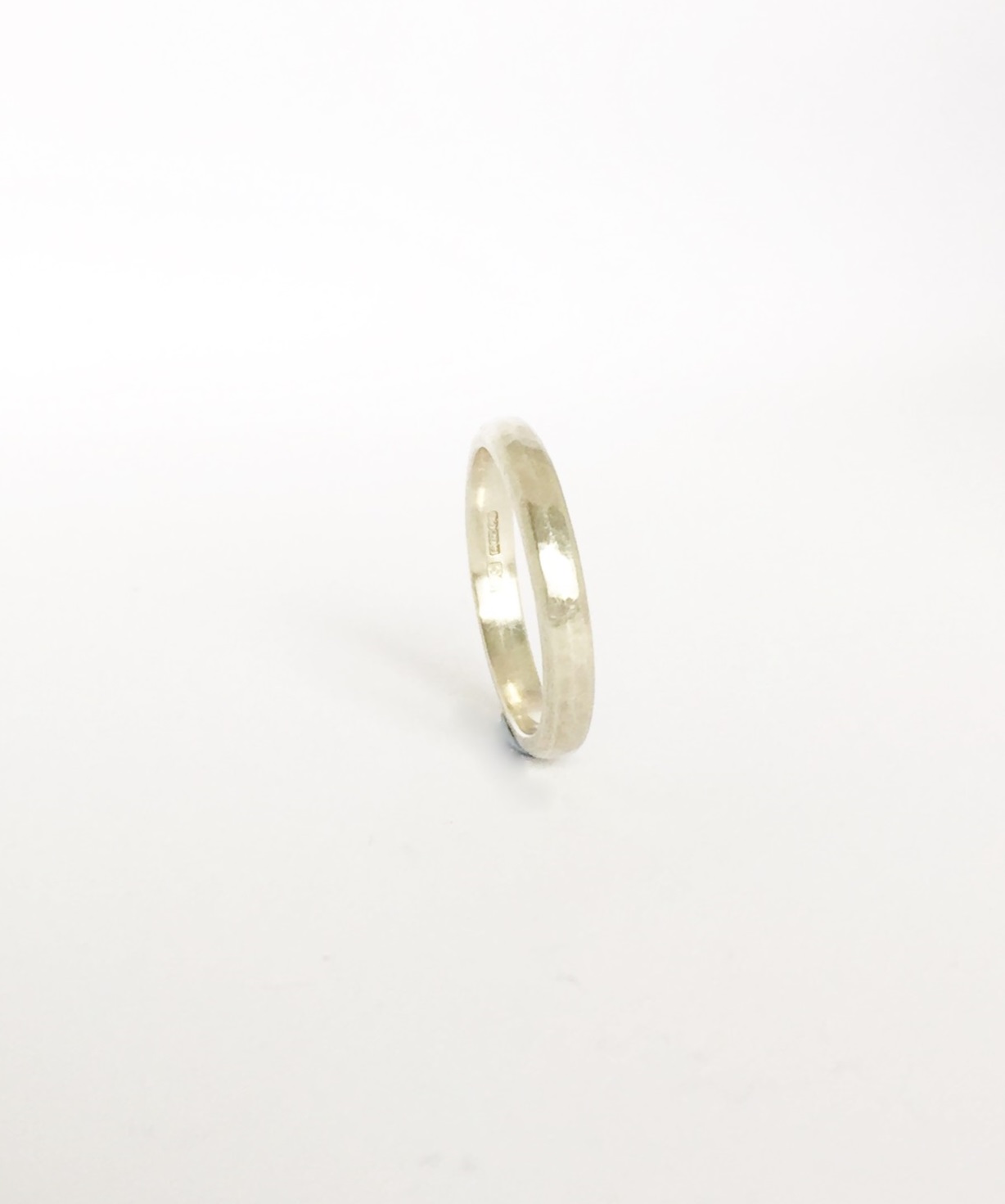 3mm Hammered wedding ring
A medium weight wedding ring, flat on the inside with rounded edges and subtle hammered texture.
All wedding rings are handmade to order so if you require any variation, or would like a quote in a different metal, please get in touch. Rings take approximately 3 - 5 weeks to be made, allowing time for hallmarking but if you require them to be ready sooner, please get in touch.
All wedding rings are hallmarked in London with traditional markings and any pair of wedding rings ordered in the same width and alloy will be made from the same piece of metal adding extra meaning to your special rings.
Please let me know if you require a half size or a size smaller or larger than the options listed.